Free publicity for legal services
Marketing legal services can be difficult and expensive, so wouldn't it be nice if there was an easy way to get some publicity for free?
It could be a lot easier than you think.
If you follow the business pages of most local and regional newspapers you will find numerous articles in which law firms literally get publicity just for doing their everyday work.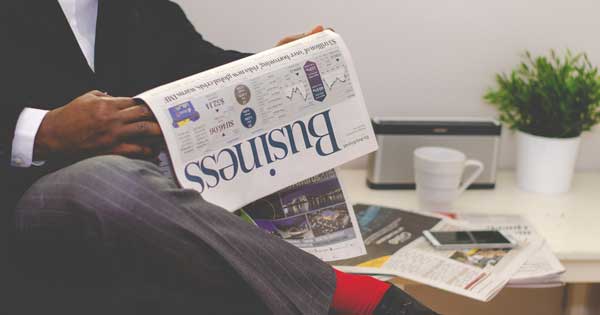 They don't dress it up as that, of course. The articles are all presented along the lines of:
'Law firm X advise Gigantor Accounts Ltd on takeover deal'
'Law firm Y helps clinch property deal for major client'
'Law firm Z helps with merger'.
These articles have long been an important part of newspaper business pages. They're strange in a way because they're not really news in the strictest sense.
After all, the reason these law firms are helping with mergers or whatever is because that's what they do. It's their job and they do it every day. Generally speaking, people going about their everyday business isn't really news, but it's treated as such in this case.
You could have a debate about whether these articles are more like adverts than news, and in the days when journalists weren't quite as rushed off their feet as they are now, they did have such debates. Nowadays, reporters rarely have time to worry about such things. They're just thankful to have it to fill their news-hungry pages.
In any case, such issues need not concern anyone wanting to market their law firm. All that matters is that the opportunity is there, so why not make the most of it?
The format of these articles is quite straightforward and easy for any firm to use. If you have been involved in a significant business deal involving local companies (or national ones for that matter), then it might be worth sending a press release about it to your local papers and business magazines.
You will need approval from your clients, of course, but given that they will get some valuable publicity out of it as well, they will probably be happy for you to go ahead. In fact, you could put it to them as an added value you offer.
Assuming your client is happy then your press release simply needs to cover the basics. The intro would be along the lines of examples given above. Perhaps something like 'Law firm X has advised Gigantor Accounts Ltd on the takeover of three of its specialist suppliers', or whatever the circumstances may be.
This is typically followed up by three or four paragraphs saying how the law firm steered the client through the complex negotiations before reaching an agreement that is good for all concerned.
If you're lucky, you may be able to include a quote from the client saying what a good job you did. You will probably be able to reciprocate by saying how you were delighted to be able to act for such a major company as Gigantor Accounts Ltd etc.
If anyone thinks this is too good to be true then I would urge them to take a close look at the business pages in their local newspapers and magazines. They will find several examples of this approach.
You may well find you are knocking on an open door when you produce these articles. Many business editors like them because they regard them as reflecting local business life and therefore of interest to local businesses.
You'll find few better ways of getting free publicity.
This article has also been published by the Law Gazette
Nick Kehoe is a former television and newspaper journalist. He is now managing director at law marketing firm Media Coverage.