Publishing law articles on your website and social media is a very effective way of marketing your firm.
The problem is that while it's easy to start a service highlighting legal developments, it can be difficult to maintain. After a few months, the enthusiasm begins to wane and the stories start to dry up. Before you know it, you have a news section that is six months out of date. Then it becomes a little counterproductive – making you look out of touch rather than up to the minute.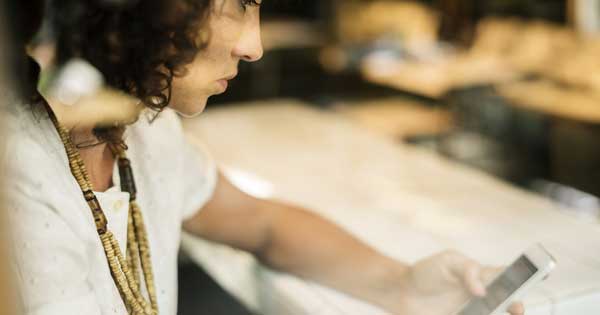 There can be several reasons why the updates tail off – pressure of work and an ever-demanding caseload spring to mind. But perhaps there's more to it than that. Lawyers by their nature like to cover every angle when tackling a subject. They naturally fear leaving a loophole somewhere that could come back to haunt them.
While that may be an essential approach when dealing with legal documents, it's not helpful when writing a press release, blog or law article for your website's news section.
For a start, a client reading an article in the press or on your website is unlikely to want a chapter and verse analysis. They are more likely to want a quick and easy-to-read snapshot of what a change in the law might mean. If they are personally affected, they can always contact you for detailed and formal advice.
The other point is that if you cover every angle all at once, it's little wonder that you soon run out of energy, enthusiasm and anything new to write about.
Don't try to tell the whole story in one go
Thankfully, there are simple approaches you can take that will help both you and your clients. For example, I came across an article about the Equality Act on a law firm website. It was a good item, but it fell into the trap of trying to cover every aspect of the legislation all at once.
If the writer had been producing the article as an overall guide for other solicitors it would have been fine, but that wasn't the case. It was written for the firm's clients, who were therefore faced with wading through all the implications of the Equality Act all at once.
That's quite a task. Remember, the act pulls together concepts that were previously covered in nine separate pieces of legislation. It's a major piece of work, and to ask your clients to absorb it all in one go is perhaps asking too much of them.
There are better approaches that will help you and your clients.
First, look at the act and consider the people it affects. The first point is that it's important for both businesses and private individuals. Sub-divide that further, and it's clear that it will have implications for businesses both as employers and as providers of services.
Individuals will be affected both as employees and as consumers. There were changes to our approach to discrimination; some of those changes were a new departure and some just a shift of emphasis.
They all affected a wide range of people in terms of discrimination relating to disability, gender reassignment, pregnancy and maternity, race – including ethnic or national origins, colour and nationality, religion or belief, sex and sexual orientation.
Sub-divide to create numerous articles
Once you start to break the act down into these categories you can see that there are numerous law articles to be written. This approach gives you a double benefit.
First, you can target each article at a specific group so you provide them with valuable and relevant information without obliging them to wade through the parts of the act that don't affect them personally.
Second, you will be able to provide several articles that can be fed on to your website or blog every few days, so it constantly looks up to date.
If you apply this principle to other legislation then you will be able to create numerous targeted articles for little more effort than it would take to produce one comprehensive overview.
A version of this article has also been published by the Law Gazette.
Media Coverage provides law firms across the UK  with articles every month covering most commercial, private and employment law services.
You can use our articles exactly as we send them or alter them and add your own comments if  you wish.
Discover more about our law articles to help market your firm.