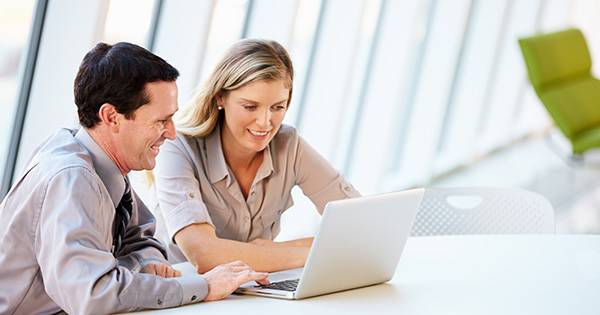 Staff appointments provide a great opportunity to promote your law firm to thousands of people in your local media.
In fact, it' s one of the easiest and cheapest forms of law firm marketing available.
New partners, associates, solicitors, consultants…even trainees can all provide a news item that your local papers and business magazines will be happy to publish, enabling you to market your law firm.
Check out at these examples from regional newspapers around the country.
Brendan Walsh takes over as boss of Shakespeare Martineau real estate team in the East Midlands
Midlands law firm Shakespeare Martineau has promoted Brendan Walsh to head up its East Midlands real estate team. Brendan, who has been a partner in the firm for six years, will be supported by Louise Ingram and Peter Dilks, head of the teams in Colton Square, Leicester and Nottingham respectively. Leicester Mercury

We won't publish the whole article here for copyright reasons but please click through and read it in full.  You'll see that the firm gets a good showing including a photo with Mr Walsh. Given that one of the major objectives of marketing is simply to get your name in front of people, this is very helpful.
And remember, this is a news story, not paid for advertising and so has more credibility in the mind of the reader.
It gets better. Not only does the firm get valuable publicity, but Mr Walsh is described as an expert in his field.
Brendan is ranked as one of a handful of leading real estate lawyers in the region and the only one to be nominated for real estate individual of the year by leading legal directory, the Legal 500.
He is an expert in residential and commercial development, strategic land, student and senior living, and the private rental sector (PRS).
You could say the same in your advertising, but it won't carry the same authority as it does in an independent news report.
All you need to do to promote your law firm like this is to write a good press release when you appoint new partners, solicitors, in fact just about any member of staff.
Mr Walsh was appointed to head up his firm, but there's also publicity to be had when you take on staff at the other end of the career path.
Coffin Mew at Southampton and Portsmouth welcome 12 new trainees
Coffin Mew has taken on six new trainee solicitors and six new trainee legal assistants to its team. Southampton Daily Echo
Again, the firm is allowed to emphasise its commitment to providing an "outstanding service".
We are committed to giving our staff the support and professional development they need to provide our clients with a truly outstanding service.
Articles like these in independent, trusted publications can introduce you to new clients and reinforce your value in the minds of people who already know you.
Here are some more examples.
New boss for law firm that secures licences for Yates, O'Neill's and Harvester
She has been one of the driving forces behind Poppleston Allen becoming one of the UK's top licensing law firms – and now Lisa Sharkey is taking over the reins. Nottingham Evening Post

Again, the opportunity is taken to emphasise the firm's expertise:
"Mum-of-two Mrs Sharkey said: "I want to build on what's been achieved in the past 12 years, continue to grow the business and for it to still be successful at the top of the tree in terms of licensing.
"I know we go under the radar in Nottingham as a law firm but in the licensing field we are known as industry leaders."
Paris Smith strengthens its team with five new recruits
LAW firm, Paris Smith LLP, which has seen consistent growth over recent years at its offices in Southampton and Winchester, has attracted five new lawyers. Southampton Daily Echo

Note that from the first sentence, we hear that the firm has been growing…another way of suggesting that it is successful and therefore must be good.
Law firm Browne Jacobson expands its public sector practice
Law firm Browne Jacobson has expanded its public sector practice with the appointment of partner Michael Mousdale to its Manchester office. Manchester Evening News

You will note that again, there are several sentences promoting the firm's expertise and high reputation; For example: Michael Mousdale added: "I am delighted to be joining Browne Jacobson, particularly at a time when the firm is making a number of strategic moves to grow its presence in the North West. Browne Jacobson is widely regarded as a true heavyweight in the public sector and I look forward to bringing my expertise to the team to help further develop our offering to clients."
Most if not all of these stories started out as press releases written by the law firm themselves or by copywriting experts with experience in the media.
The reason for this is that newspaper reporters have neither the time nor inclination to contact you and write about appointments at your firm.
You need to do the work for them by sending off press releases, preferably together with good quality photos.
It's unlikely that you'll get material published every time you send something in but if you persist, you'll be surprised at the success rate you can achieve. You'll perhaps be even more surprised by how often you can highlight your firm's expertise and the services you offer. Don't overdo it, of course, but these examples should give you a good idea of what is possible.
An added bonus of sending in press releases is that your local media will come to know you and so be more likely to contact you if they need a comment about a legal development, giving you another opportunty to put your law firm's name in front of the audience you want to reach.