Marketing legal services can be difficult and expensive, but with a little effort, it's possible do it for free – just by doing your job as a solicitor.
Here's how.
If you follow the business pages of most local and regional newspapers you will find numerous articles in which law firms literally get publicity just for doing their work.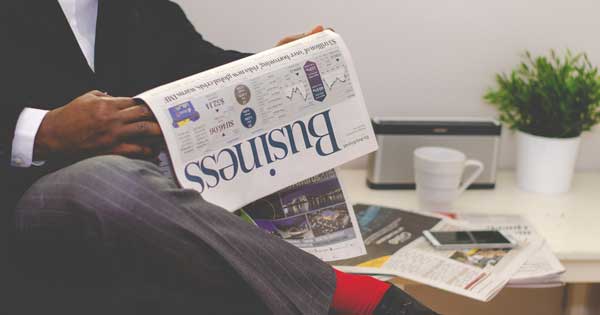 They don't dress it up as that, of course. The articles are all presented along the lines of:
'Law firm X advise Gigantor Accounts Ltd on takeover deal'
'Law firm Y helps clinch property deal for major client'
'Law firm Z helps with merger'.
Here are some actual examples from local newspapers in which firms get valuable publicity by letting the media know about the more interesting work they've been doing.
A REGIONAL law firm with offices in York has advised one of the UK's largest privately-owned student accommodation providers on property transactions with a combined total value of over £63.5m in the last 12 months.
Andrew Jackson Solicitors LLP property partner, Helen Mellors, led a multi-disciplinary legal team that advised Kexgill Group on the readjustment of its Leeds property portfolio through the sale of student accommodation and its city-based office premises, worth in excess of £7million. York Press
This is a large project, of course, but it is still basically a report on how a firm of solicitors have been doing their jobs. Potential clients reading the article will be left with the impression that this firm is highly skilled with the kind of staff who can handle a large project.
This impression will be reinforced by a positive quote from the client.
Richard Stott, managing director of the Kexgill Group, said: "Andrew Jackson Solicitors understand our expansion requirement which includes Germany and Portugal combined with readjustment of the UK portfolio. We have confidence in their commercial acumen which is always helpful.
"Andrew Jackson continues to ensure that our best interests are looked after in fairly complex, multi-property transactions.
Law firm Eversheds Sutherland's Nottingham office has advised administrators from Duff & Phelps on the trading administration of both Feather & Black and Multiyork Furniture Limited. Nottingham Evening Post
These articles have long been an important part of newspaper business pages and provide a great opportunity for marketing legal services.
The format is quite straightforward and easy for any firm to use. If you have been involved in a significant business deal involving local companies (or national ones for that matter), then it might be worth sending a press release about it to your local papers and business magazines.
You will need approval from your clients, of course, but given that they will get some valuable publicity out of it as well, they will probably be happy for you to go ahead. In fact, you could put it to them as an added value you offer.
Assuming your client is happy then your press release simply needs to cover the basics. The intro would be along the lines of examples given above. Perhaps something like 'Law firm X has advised Gigantor Accounts Ltd on the takeover of three of its specialist suppliers', or whatever the circumstances may be.
This is typically followed up by three or four paragraphs saying how the law firm steered the client through the complex negotiations before reaching an agreement that is good for all concerned.
If you're lucky, you may be able to include a quote from the client saying what a good job you did. You will probably be able to reciprocate by saying how you were delighted to be able to act for such a major company as Gigantor Accounts Ltd etc.
If anyone thinks this is too good to be true then I would urge them to take a close look at the business pages in their local newspapers and magazines. They will find several examples of this approach.
You may well find you are knocking on an open door when you produce these articles. Many business editors like them because they regard them as reflecting local business life and therefore of interest to local businesses.
You'll find few better ways of getting free publicity and marketing legal services.
Any firm can market legal services this way
There is nothing unusual or special about these articles. They are typical of material being published every day in newspapers and magazines across the country.
All you need to do to get publicity like this is to write a press release and send it to your local media. There's every chance they will use it exactly as you wrote it, including sentences in which you outline your services, as long as you don't overdo it.
It won't work every time, of course, but if you're persistent you'll find that many of your releases are used. As an added bonus, you'll also start to develop a relationship with your local media outlets and they may turn to you for quotes on stories they generate themselves, giving you more opportunities to get your  name in front of potential clients without you even trying.
A version of this article has also been published by the Law Gazette.