Imagine if your law firm was put to the test by a secret shopper – someone like TV celebrity guru Mary Portas, otherwise known as Mary Queen of Shops.
How would it fare?
After a high powered career in retailing, Portas forged a media career by visiting shops unannounced and then returning to offer advice on how things could be improved – all in the full glare of the cameras.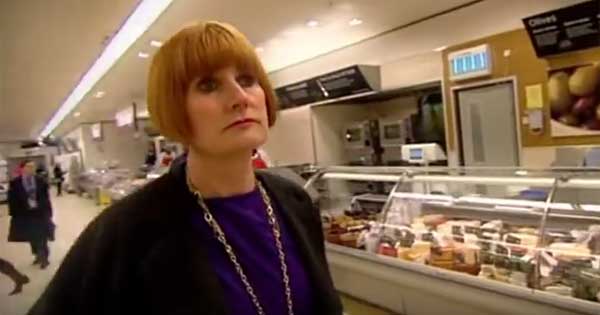 Her comments could be quite blunt and sometimes hard for the struggling shopkeeper to take but they usually ended up agreeing that she was right. I fear her comments might be particularly harsh if she were to visit some law firms, not so much for their service but for their marketing.
I got an insight into this when I went with my wife to update our wills recently at a medium to large High Street law firm.
The solicitor who dealt with us was friendly, clearly knew his subject inside out and was able to explain all the issues both easily and expertly.
In the end, with his help and advice, we actually ended up making a very simple will – the kind we could have made for a fraction of the price with cheaper providers, but we didn't mind about that. It was comforting to know that we had explored all the avenues even if we didn't necessarily follow them.
So I was impressed by the service but, in my self-appointed role as mystery shopper, I didn't think much of the firm's approach to marketing.
Even the most basic elements were missing.
We were given no information about the firm's other services and so given no incentive to do more business – no leaflets, newsletters or brochures.
Nor did we get a follow-up letter a few weeks later, thanking us for our custom and asking to browse through a brochure telling us more about the firm and its range of services.
Portas would be appalled. The firm in question spends a lot of money advertising to strangers in the local press but can't promote itself for free to clients who walk through its doors and are sitting targets for cross-selling.
It wasn't all bad though. We did eventually receive a letter containing a survey asking us to rate the service we received. I was impressed by that.
Did I fill out the survey and return it? No, I couldn't be bothered.
Does that mean the survey was a waste of the firm's time and money? Absolutely not.
Communicate with clients
Getting clients to fill in a survey is helpful, of course, and can provide useful information, but that shouldn't be its only purpose.
Its main function is simply to provide an excuse for you to communicate with clients; to remind them that you exist, to show them that you care and value their custom, to make them more inclined to return to you.
Anything else is a bonus.
So full marks for the survey but there's been nothing since and that's disappointing from a marketing point of view.
It isn't difficult to keep in touch with clients. The law is always changing so why not produce newsletters letting people know about the changes and the impact they may have. Talk about the changes on social media platforms like Twitter and LinkedIn
You could be missing out on new business, and even if people don't want to make any legal services now, they will be appreciate you keeping them up to date and may return to you in the future when they next need advice.
This article has also been published by the Law Gazette

Nick Kehoe is a former television and newspaper journalist. He is now managing director at law marketing firm Media Coverage.