Media Coverage provides a wide range of articles to help accountancy firms promote their services to clients, both on their websites and on social media.
The content is written in a modern news style that makes it authorititive yet easily accessible to your clients.
We provide a monthly package that contains a selection of material ranging from the latest news and tax cases that could affect your clients, to our exclusive New You Can Use articles that alert your clients to new business opportunities.
We can also provide images and graphics to illustrate some of the articles and so brighten up your website and social media offereing.
Here are some samples of the articles we can provide.
If you also choose to take the graphics, we can create them in your firm's colours and add you logo.
Bingo operators win £40m VAT battle with the taxman
A bingo operator has won an important court case with HMRC resulting in a £40m VAT refund for itself and several other firms.
The issue arose after HMRC changed the way VAT should calculated for bingo sessions. In the past, bingo operators charged customers a fixed fee that entitled them to play several games of bingo. Read more
How SMEs could win lucrative government contracts
SMEs are being urged to boost their businesses by competing for a wide range of government contracts.
The Crown Representative for Small Businesses, Emma Jones, has published a list of the Top 100 SME suppliers to government. She says those businesses are thriving because they learnt how to work through the contract bidding process. She wants other SMEs to do the same. Read more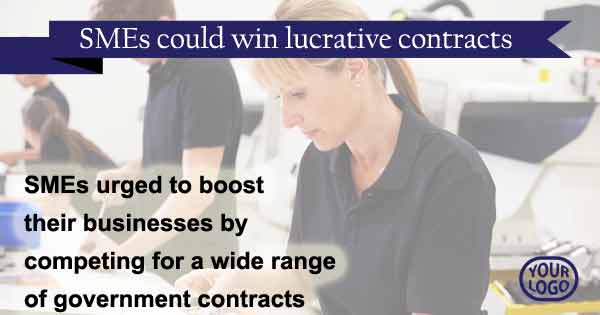 SMEs urged to form new health care marketplace worth £500m
The Government is encouraging SMEs to supply to the public sector via a new £500 marketplace for health and social care providers.
NHS Digital and Crown Commercial Service has created a new Dynamic Purchasing System (DPS) to provide consumers access to companies that supply Health and Social Care Network (HSCN) services. The DPS is now live, and will continue to grow as suppliers join throughout the term. Read more
Tech companies offered £2m to develop new app for tenants
Tech companies are being invited to take part in a £2m competition to develop applications that help people who rent their homes to boost their credit scores, access credit and get on the housing ladder.
The Treasury is running a competition for entrepreneurs who can develop an application that will enable Britain's 11 million tenants to record and share their rent payment data, helping to improve their credit scores and their chances of getting a mortgage. Read more
Restaurant director disqualified for lack of accounting records
A restaurant manager has been disqualified from acting as a company director for seven years after failing to provide proper accounting records for his business.
Mr Ajaz Manan Din Mir was a registered director of Emerald City Ltd, which traded as Anokha Indian Bar and Restaurant in Burgon Street, London. Read more
New finance options for SMEs who have been turned down by banks
Small businesses struggling to gain finance from big banks will be matched with alternative lenders, under a new government scheme.
The banks will pass on the details of small businesses they have rejected for finance to three platforms – Funding Xchange, Business Finance Compared and Funding Options. Read more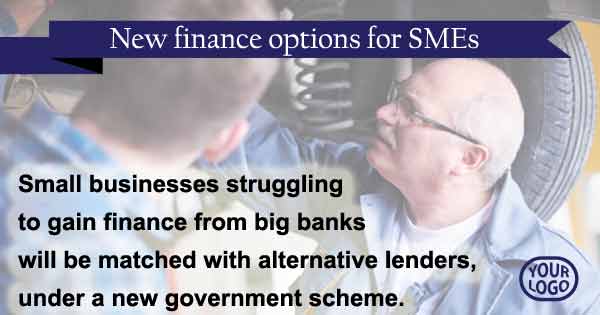 Only a person, not a computer, can fine you for late tax return
As the world becomes more automated we've become used to computer generated messages affecting our lives and businesses.
They can only go so far, however. Computers can't automatically fine you for filing a late tax return. Read more
Bluefin Insurance Services fined £4m for misleading customers
Bluefin Insurance Services have been fined £4m for misleading customers about its independence when offering advice.
An investigation by the Financial Conduct Authority found that it had inadequate systems and controls, and failed to provide information about its independence in a way that was clear, fair and not misleading. Read more
Business owner banned for under-declaring VAT and sales
The owner of a Chinese takeaway has been disqualified from running a company for five years because he under-declared cash sales and VAT.
Ricky Sum was a director of Yat Yeen Limited, which traded under the name of Chung Ku in Rainhill, Liverpool. He also failed to pay the under-declared VAT. Read more
Oil company misses out on special tax allowance
There is a special tax allowance available on the cost of decommissioning plant or machinery.
However, you can only claim it for work that has been carried out, not for decommissioning that is planned to take place in the future, even if payment has already been made. Read more
Head or Heart when selling your business?
People, not products 'key to attracting investors to your business'
British businesses could be missing out on the funding needed to scale up because of misunderstandings in what investors want, according to a new report published by Innovate UK, the government organisation providing advice and loans to SMEs.
Innovate's new survey 'Scaling up: the investor perspective' compares the views of investors and small to medium-sized enterprises on the factors for success. Read more
No business property relief for 'investment only' cases
Business property relief should only apply when the land or property concerned is being used for genuine commercial activity.
It should not apply "where the underlying intention was to hold them as an investment rather than as an integral part of some other business activity". Read more
NCP loses claim over VAT on excess parking ticket payments
National Car Parks (NCP) has lost its claim for recouping VAT from overpayments on parking fees.
The issue arose because of the way NCP's ticket machines operated. Fees were £1.40 for up to one hour and £2.10 for up to three hours. Customers without the correct coins had to pay more than the amount due as the machines did not give change. Read more
Directors – don't let a failing business drag you under
Persistence is an admirable quality but unfortunately it can sometimes work against directors who take personal risks when trying to save a failing business.
Sometimes the heart can rule the head. Read more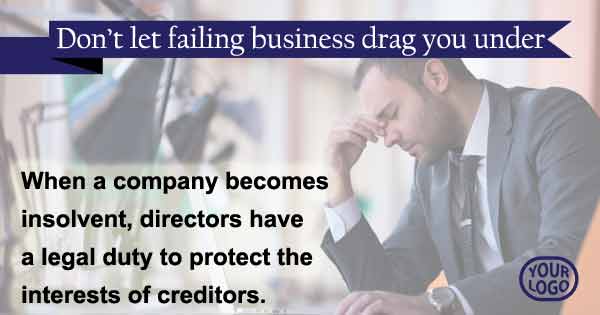 Court slams HMRC for inadequate evidence against company
The High Court has criticised HMRC for its inadequate evidence against a company it claimed had not paid enough tax.
The issue arose after HMRC had brought a winding up petition against Southbourne Trading Co Ltd in 2016 for alleged underpayment of tax and VAT liabilities. Read more
Substitute clause means Deliveroo cyclists are 'self-employed'
Deliveroo has won a dispute over whether its cyclists should be classed as workers or self-employed after inserting a 'substitution' clause into their contracts.
The issue arose after the Independent Workers' Union of Great Britain (IWGB) claimed union recognition for Deliveroo cyclists in Camden in London. For the claim to succeed, the union had to show that cyclists constituted a bargaining unit of "workers". Read more
Corporate finance directors 'increasingly in HMRC firing line'
There's been a steep rise in the number of personal penalties imposed on corporate senior accounting officers (SAO), according to new research.
Figures obtained by the law firm Pinsent Masons show a 50% rise over the last five years; there were more than 100 last year alone. Financial and retail sectors were the worst affected.Read more