Our law firm marketing section will give you lots of ideas on how to create a constant stream of material so you're never short of an interesting article or social media post.
We'll show you how the same material can be used across all these platforms, and once written, it can be used over and over again with minimal effort. This week we focus on how you can create great articles by commenting on topical stories in the media and identifying trends in your own practice area.
Browse some of our articles from the Law Gazette, Solicitors Journal and others.
Some new ideas for law articles to get you started.
Comment on stories in the press that relate to your field
Keep a close watch on stories making the national news. You might be surprised at how often you'll be able to find a legal aspect to them. For example, every year brings its share a celebrity weddings, which can provide opportunities for articles. This is what we did for our Spring Private Client Newsletter.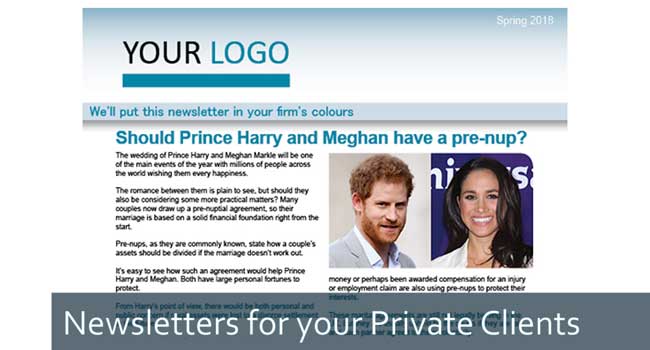 Everyone is interested in the Royal Family, and so the wedding of Prince Harry and Meghan Markle provides a topical way to raise the issue of pre-nups. Clients will be more likely to read the article because it looks at a famous and well-liked couple as an example. Readers may wonder if they should consider a pre-nup. At the very least, they will see your firm's name and become more aware of your brand. That is an important boost in itself.
The copyright struggle of inventor Trevor Baylis
Most people were saddened by the death recently of Trevor Baylis, the inventor of the clockwork radio. His invention made radio available to millions of people in underdeveloped countries. Baylis wasn't motivated by money but some of his competitors were.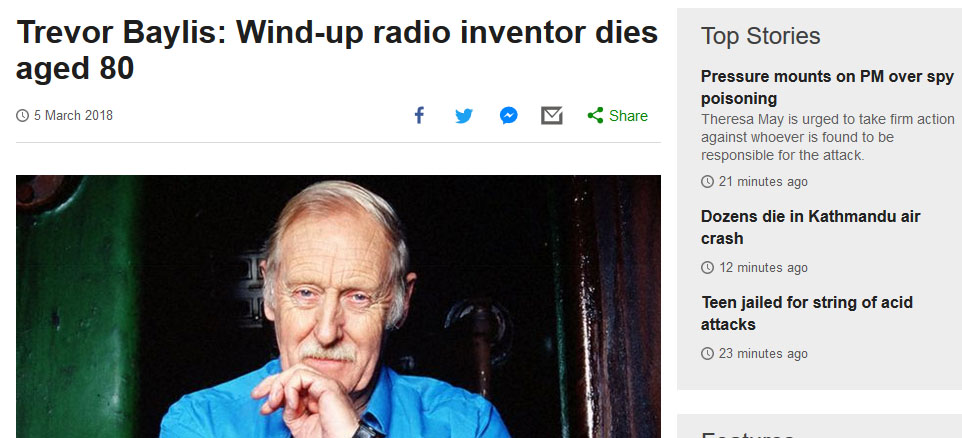 He had to fight constantly to prevent others taking his ideas and using them without his permission. He became a champion of copyright and helped fellow inventors protect their intellectual property. If your firm offers legal services relating to patents and copyright infringement, the story of Trevor Baylis provides an opportunity to explain how the law works and the pitfalls firms need to avoid to protect their IP. This is how the Business Advice website tackled it.
Law marketing potential hidden inside the Dragon's Den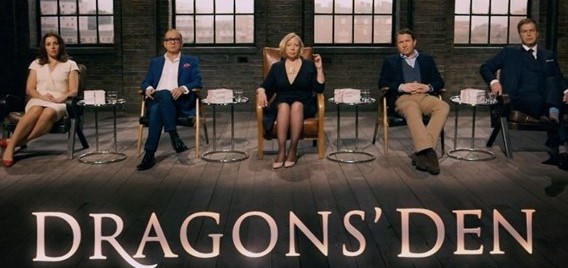 While we're on the subject of intellectual property, do you like watching the Dragon's Den on TV? Maybe that could give you some ideas, especially if you specialise in commercial law. For example, the dragons often give budding entrepreneurs a hard time about not patenting their ideas properly. This could easily lead to an article about the perils of copyright piracy and what firms should to do to protect their intellectual property.
It could then lead on to a more general article about the legal aspects of setting up a business. For example, company law relating to business structures, employment law for new enterprises that need to take on staff, commercial property issues as they consider business premises. The list is endless, all you have to do is turn the subject to your field of expertise.
Keep abreast of the news and media events
There are always topical stories  in the media that could provide the basis of a good marketing article.
For example, disputes over the will of a deceased celebrity come along quite often. Last year, it was the American pop star Prince, whose family got involved in a bitter row over his vast fortune.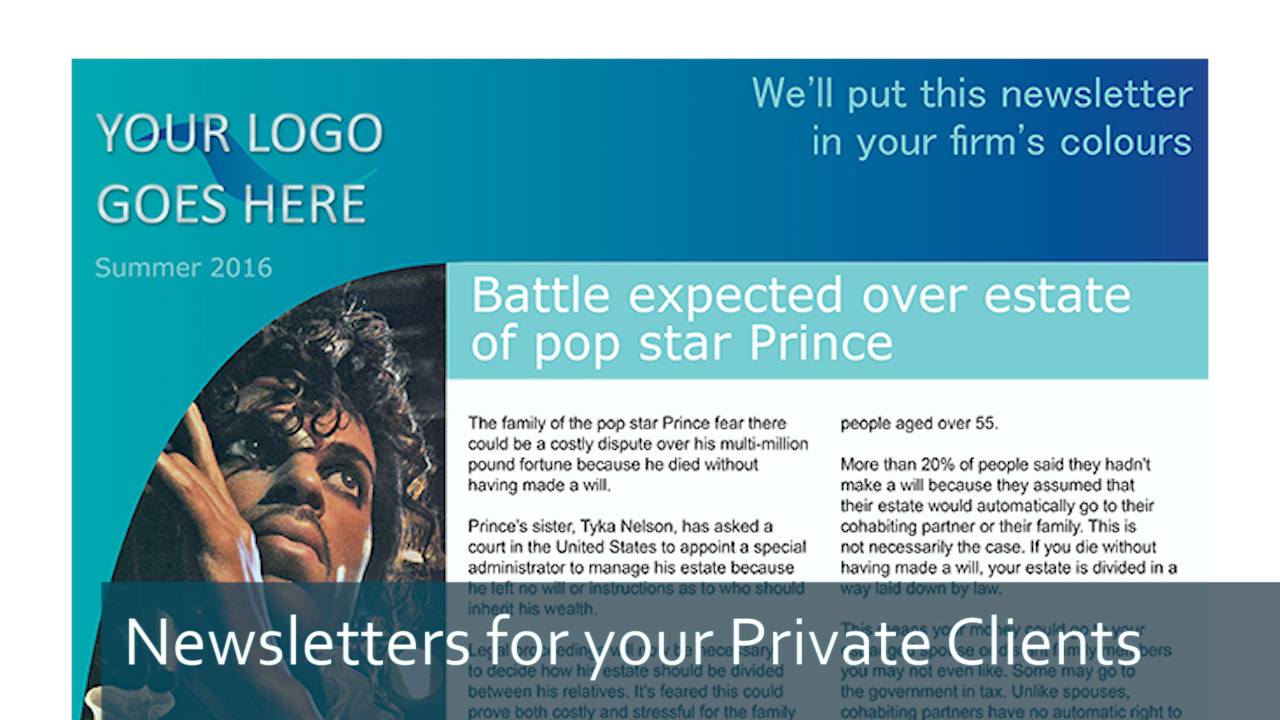 This year, the same happened following the death of the French singer, Johnny Halliday.
If you provide a wills and probate service then these stories give you a topical opportunity to speak about the perils of not making a will and keeping it up to date. There's a good chance your local media will be interested but even if they aren't, it will provide an excellent blog post.
If you miss the first burst of publicity about such stories, don't worry. There will usually be developments to make them topical again and give you another opportuntity to write your article. In the Johnny Halliday case, Brigitte Bardot got involved by commenting on the disagreement among the relatives. Brigitte Bardot comments on Johnny Halliday case
Identify trends in your field of practice
Law firms can get valuable publicity in the press and create original blog posts for social media by identifying trends in their specialist fields.
These might be themes that emerge because of new fashions, lifestyles or technological developments. They might the kind subjects that aren't covered by legislation at the moment but may have to be in future.
It's best explained by giving some examples. Here's a story that was published in the Manchester Evening News, based on a press release from the law firm Simpson Millar.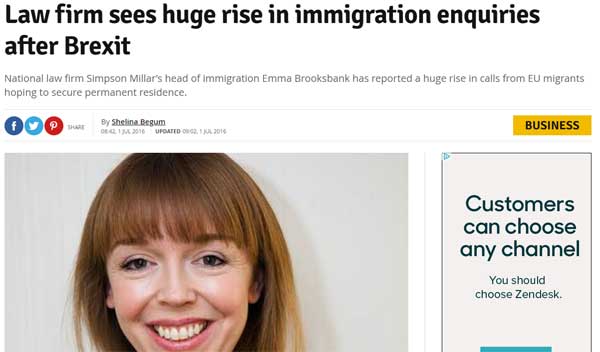 Click for full article
Click through how to see our anlysis of how Simpson Millar were able to promote their services for free by placing this article in the Manchester Evening News
This technique can be adapted to whatever area of law you practise. Maybe there are rising number of landlord and tenant disputes, maybe more people are affected by some industrial illness or injury. Or maybe there's an increase in victimisation at work, or professional negligence cases, landlord and tenants disputes etc.
Several law firms recently got publicity in national and local media by pointing out there had been a surge in employment cases following the government's decision to abolish tribunal fees after the Supreme Court ruled them illegal.
In this example, Withy King get coverage from the BBC by highlighting a Bitcoin trend.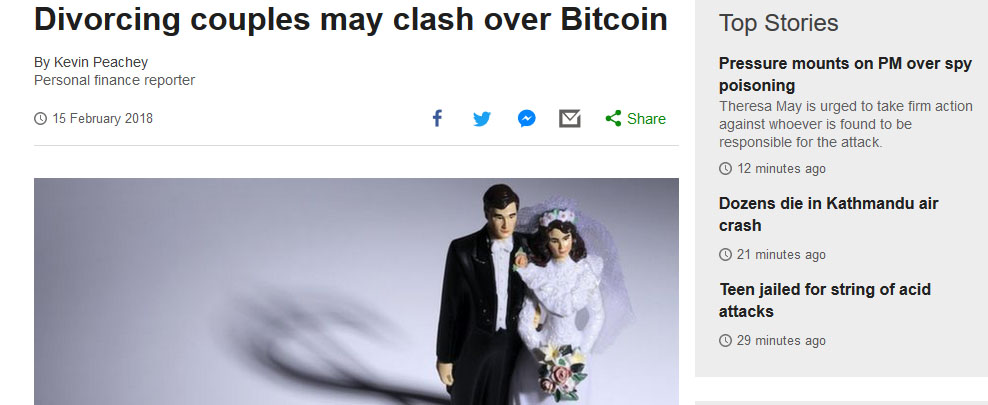 Divorcing couples may clash over Bitcoin
Divorcing couples are being warned to disclose all their assets amid fears that some may use digital currencies such as Bitcoin to hide their wealth.
Lawyers suggest that the anonymous nature of these digital currencies could prove tempting to those involved in an acrimonious split. Click for full the full BBC article
As with Simpson Millar, Royds Withy King get priceless publicity on the BBC just for identifying an interesting new trend.
[slideshow_deploy id='1121′]
This page is regularly updated with new ideas for articles and examples of how law firms just like yours are marketing their services through the mainstream media and their own online platforms.
Check in regularly to more ideas.
Some of our articles from the Law Gazette and Solicitors Journal
Bonanza time for lawyers – it's all in the angle
Free publicity for legal services – just doing your job
How to get several law articles out of one idea
Timing is everything with law firm content marketing
Could 8 Out of 10 Cats help market your law firm?
Where the real unfairness lies in our compensation culture
Unregulated will-writers and building case studies
Will your brand stand up to the new competition?
Could you thrive in the slipstream of the big brands?
Did 'no win, no fee' topple the News of the World
Taking advantage of media circus