Uber accused of failing to comply with EU data disclosure regulations
Uber is facing legal action after its drivers claimed the company has failed to comply with the EU's data disclosure obligations.
The news comes at an unfortunate time as the company is set to float on the stock exchange later this week.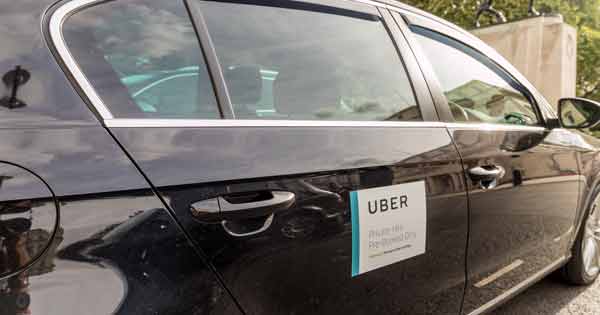 Four drivers say Uber has refused to disclose personal information it has stored about them. They say this breaches Article 15 of the EU's General Data Protection Regulations.
The drivers have the right to know whether or not personal data concerning them is being processed, according to the regulations.
They also have the right to access any data held on them.
After some pressure from lawyers, Uber provided some information. However, it is still withholding vital information on the drivers such as profiling and rating data as well as GPS trace data collected from drivers.
The drivers' claims are backed by data access campaigning organisation Worker Info Exchange who say they have evidence proving that Uber actively profiles its drivers.
Worker Info Exchange director James Farrar said: "On the week that Uber floats on the stock exchange as a public company it is outrageous that it continues to flout important EU and UK data protection laws."
An Uber spokeswoman said: "Drivers are at the heart of our service – we can't succeed without them – and thousands of people come into work at Uber every day focused on how to make their experience better, on and off the road.
Commercial Law News Articles for content marketing
This article is presented purely as an example of the kind of quality content we send to our law firm clients every month. We can provide you with articles covering most commercial, private and employment law services.
These are some of the commercial articles we provided recently for our clients to use for their content marketing.
Tenants facing eviction to get enhanced legal support
Sports agent loses commission claim against Formula One team
Developer must pay back shareholder loan before refinancing
UK company insolvencies forecast to rise by 10% this year
Mulberry wins confidentiality agreement dispute with employee
Landlords call for new housing court to speed up justice
Developer overturns covenant preventing offices becoming homes
Family of directors banned for putting themselves ahead of creditors
You can use our articles exactly as we send them or alter them and add your own comments if you wish. We'll be happy to send you samples.

Discover more about our commercial law news articles to help market your firm.
Or contact us for more details.