The government wants to make it easier for telecom providers to install broadband services in blocks of flats where landlords are being uncooperative or obstructive.
A new law will mean an extra 3,000 residential buildings a year will be connected to gigabit speeds.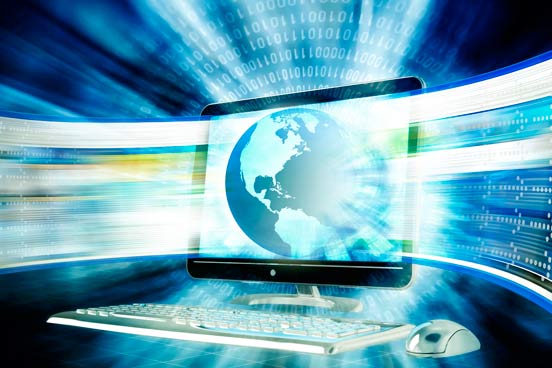 To install gigabit-capable broadband in the UK's estimated 480,000 blocks of flats or apartments, broadband companies must get permission from the building's owner to enter the property and undertake the necessary works.
One of the biggest obstacles preventing operators deploying new networks to residential blocks is the landlord's failure to respond to requests for access.
Operators say that 40% of their requests for access receive no response. While they already have an option available to push for access via the courts, there is considerable cost, time and uncertainty involved.
To solve this, the government will introduce new legislation to amend the Electronic Communications Code to provide operators with a faster, cheaper route to gain interim rights under the existing Electronic Communications Code via the Upper Tribunal (Lands Chamber).
This route will apply only in circumstances where a tenant has requested a service, the landlord's permission is required for that service to be delivered, and the landlord fails to respond to repeated requests from an operator for access.
It will give operators a cheaper and more streamlined route to connect the property, lowering the timescale to enter a property from six months to a matter of weeks, and at a drastically reduced cost.
David Smith, Policy Director for the Residential Landlords Association said: "We recognise how important it is that tenants should have access to high speed broadband. It is in a landlord's interests to be able to offer it as it makes their properties more attractive to prospective tenants.
"The RLA will work constructively with the Government to ensure that any difficulties in implementing enhanced access rights are addressed such as broadband companies ensuring they have the right contact details for a landlord.
Commercial Law News Articles for content marketing
This article is presented purely as an example of the kind of quality content we send to our law firm clients every month. We can provide you with articles covering most commercial, private and employment law services.
These are some of the commercial articles we provided recently for our clients to use for their content marketing.
Tenants facing eviction to get enhanced legal support
Sports agent loses commission claim against Formula One team
Developer must pay back shareholder loan before refinancing
UK company insolvencies forecast to rise by 10% this year
Mulberry wins confidentiality agreement dispute with employee
Landlords call for new housing court to speed up justice
Developer overturns covenant preventing offices becoming homes
Family of directors banned for putting themselves ahead of creditors
You can use our articles exactly as we send them or alter them and add your own comments if  you wish. We'll be happy to send you samples.

Discover more about our commercial law news articles to help market your firm.