London letting agents fined £1.2m for breaching new regulations
Letting agents across London have been fined a total of £1.2m for failing to comply with new regulations to protect tenants.
London Trading Standards (LTS) found that more than 46% of 1,922 agents inspected in the 15 months up to June 2019 were non-compliant with either the Consumer Rights Act and/or the legislation on redress scheme membership.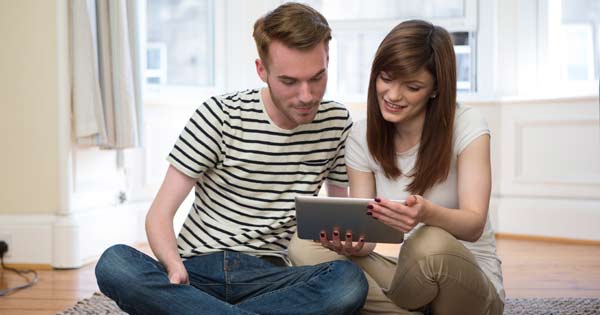 The enforcement survey by LTS shows that there were over 6,000 letting agents operating across the capital and over 1,000 complaints about them. As well as the fines, there were 14 criminal prosecutions for a range of offences including breaches of unfair trading rules.
Under the Tenant Fees Act, which applies to tenancies signed since 1 June 2019, agents are banned from charging fees for all but a handful of controlled subjects and deposits are strictly limited.
Also, since 1 April 2019, agents must hold any client money in a separate client money account. This must be protected through membership of a client money protection scheme.
LTS Operations Director Stephen Knight said: "London borough trading standards teams have been increasingly active in tackling rogue letting agents in recent years, with over £1.2 million of fines issued in the past 15 months and 14 criminal prosecutions, but dodgy agents are far too commonplace across London and private renters need to be very careful not to be ripped off."
Chief Executive at the Chartered Trading Standards Institute, Leon Livermore, said: "The fact that London boroughs had to issue over £1.2million in fines and started 14 criminal prosecutions is truly shocking. This kind of enforcement work by trading standards illustrates how big a part the profession is playing in keeping UK consumers safe and holding rogue letting agents to account."
Commercial Law News Articles for content marketing
This article is presented purely as an example of the kind of quality content we send to our law firm clients every month. We can provide you with articles covering most commercial, private and employment law services.
These are some of the commercial articles we provided recently for our clients to use for their content marketing.
Tenants facing eviction to get enhanced legal support
Sports agent loses commission claim against Formula One team
Developer must pay back shareholder loan before refinancing
UK company insolvencies forecast to rise by 10% this year
Mulberry wins confidentiality agreement dispute with employee
Landlords call for new housing court to speed up justice
Developer overturns covenant preventing offices becoming homes
Family of directors banned for putting themselves ahead of creditors
You can use our articles exactly as we send them or alter them and add your own comments if  you wish. We'll be happy to send you samples.

Discover more about our commercial law news articles to help market your firm.