Construction firms fined £36m for operating cartel
Three construction firms have been fined a total of £36m for breaking competition law by operating an illegal cartel.
Following an investigation by the Competition and Markets Authority (CMA), the Northern Ireland-based firm FP McCann Ltd is facing a fine of more than £25m for its part in the scheme.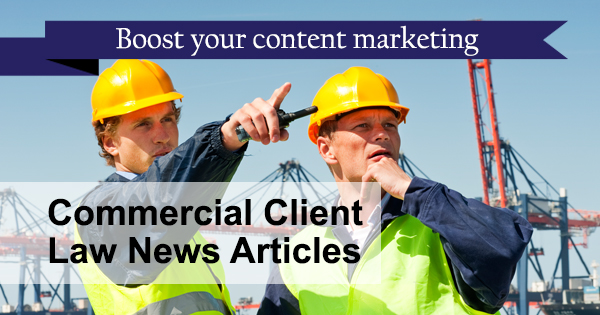 Derbyshire-based Stanton Bonna Concrete Ltd and Somerset-based CPM Group Ltd are due to pay more than £7m and £4m respectively.
The fines have been imposed after the CMA found that the companies broke competition law by taking part in an illegal cartel covering Great Britain. From July 2006 to March 2013, they agreed to fix or coordinate their prices, shared the market by allocating customers and regularly exchanged competitively sensitive information.
These arrangements continued for nearly 7 years and involved meetings attended by senior executives from each of the firms. The CMA recorded a number of these meetings and used them as evidence when arriving at its final decision.
Last year, Stanton Bonna Concrete Ltd and CPM Group Ltd, both accepted that they broke competition law by engaging in these arrangements. Accordingly, under the CMA's provisions for leniency and settlement processes, they have received reductions to their fines.
Pre-cast concrete products, such as drainage pipes, are of crucial importance to large infrastructure projects and are often used in roads and railways or water management projects.
Customers for these products include engineering and construction firms, utilities providers and local and national government across Great Britain. At the time of the infringement the firms were the leading players in the market.
Andrea Coscelli, the CMA's Chief Executive, said: "These companies entered into illegal arrangements where they secretly shared out the market for important building products and agreed to keep prices artificially high. This is totally unacceptable as it cheats customers out of getting a good deal.
"The CMA will not hesitate to issue appropriately large fines in these cases, and we will continue to crack down on cartels in the construction sector and in other industries."
The CMA runs a Stop Cartels campaign, which urges people to come forward if they suspect a business has taken part in cartel behaviour.
Please contact us (add your contact at your firm) if you would like advice about competition regulations and company law.
Commercial Law News Articles for content marketing
This article is presented purely as an example of the kind of quality content we send to our law firm clients every month. We can provide you with articles covering most commercial, private and employment law services.
These are some of the commercial articles we provided recently for our clients to use for their content marketing.
Tenants facing eviction to get enhanced legal support
Sports agent loses commission claim against Formula One team
Developer must pay back shareholder loan before refinancing
UK company insolvencies forecast to rise by 10% this year
Mulberry wins confidentiality agreement dispute with employee
Landlords call for new housing court to speed up justice
Developer overturns covenant preventing offices becoming homes
Family of directors banned for putting themselves ahead of creditors
You can use our articles exactly as we send them or alter them and add your own comments if you wish. We'll be happy to send you samples.

Discover more about our commercial law news articles to help market your firm.
Or contact us for more details.