Administrator discriminated against because of pregnancy
An administrative assistant was discriminated against when she was dismissed after telling her employer she had become pregnant.
Gita Karavadra had worked for BJ Cheese Packaging for eight months.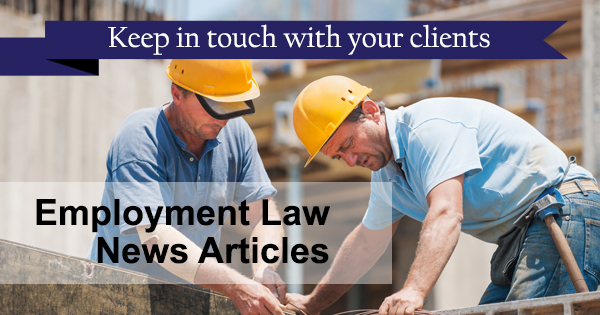 She told her boss, N Jhinjer, that she hoped to start IVF treatment and would like to take a month's annual leave when the time came.
Following several appointments at a fertility clinic, Karavadra took a month's annual leave to undergo fertility treatment.
Three weeks into her leave, she discovered she was pregnant and requested a further two weeks.
She didn't tell Jhinjer about her pregnancy, but he agreed to the extra two weeks.
At the end of Karavadra's leave she texted Jhinjer to let him know when she would be returning to work but got no response.
Two days later, Jhinjer told her that her 'long holiday' had caused disruption in the company and resulted in him having to cancel his own holiday.
She told him she was pregnant, and he suggested she took another two or three months off. Karavadra said she wanted to return to work.
She didn't hear back from him so, after nearly two weeks, she went to speak to another director.
The second director told her he had been unaware she had been allowed so much time off or that she had undergone IVF treatment.
Karavadra was told she would not be allowed to come back to work and so brought a claim against her employers for pregnancy/maternity discrimination and unfair dismissal.
The Employment Tribunal ruled in her favour. It held that she had been discriminated against because the principal reason for her dismissal had been her pregnancy.
Karavadra was awarded £21,081.14 for loss of earnings and wages, statutory maternity pay, notice pay and injury to feelings.
Employment Law News Articles for content marketing
This article is presented purely as an example of the kind of quality content we send to our law firm clients every month. We can provide you with articles covering most commercial, private and employment law services.
These are some of the employment law news articles we provided recently for our clients to use for their content marketing.
Straight, white employee wins racist and homophobic abuse claim
Equality watchdog 'calls time on cover-up confidentiality agreements'
Worker was discriminated against due to his 'perceived religion'
Manager unfairly dismissed despite giving herself unauthorised pay rise
Employers wrong to dismiss worker who could not take on a full-time role
You can use our articles exactly as we send them or alter them and add your own comments if you wish. We'll be happy to send you samples.
Discover more about our employment law news articles to help market your firm.
Or contact us for more details.